Movie Filmed In Havasu Hitting Theatres
When director and producer Jeff Janke began filming a teen comedy in Lake Havasu City last year, his crew shot scenes throughout the community, from the London Bridge to the Island's famous lighthouses, to present Havasu in the best possible light.
Janke's production staff released the movie's first official trailer on Wednesday, and "Highway to Havasu" is scheduled to premiere at Havasu 10 Cinemas on April 29.
The movie as much a comedy as it is a labor of love for Janke's home town. While filming, Janke received community support from extras who volunteered to appear in the film, and from Havasu hotels that allowed his staff to film at their locations free of charge.
"It feels great," Janke said. "It's been about my love of this city and its lifestyle from the beginning. I'm hoping that people get behind it and share my love for filmmaking and this town. It's a fun film that represents this town in a fun way"
"Highway to Havasu" is a film in the vein of 1999's "American Pie," telling the story of a heartbroken young man whose friends bring him to Lake Havasu City for a spring break adventure, where he meets a local girl who shows him the city beyond the college playground atmosphere of Spring Break – and shenanigans inevitably ensue.
The film's first official trailer premiered at Havasu 10 Cinemas, and it was posted to Youtube at 4 p.m. Wednesday. The trailer received more than 10,000 views within its first 24 hours online.
"We're still working on it every day, and getting it ready," Janke said. "The movie was an insane amount of work. I want to thank everyone in the city for getting behind us and supporting us. A lot of people are getting excited about this film, and have wanted to help out."
Janke hopes to have a red carpet at the movie's Havasu premiere, with a poster-signing at the event. He's also willing to join actors from the film to answer questions from fans of the movie.
The movie has already been viewed by judges from the Hollywood Reel Independent Film Festival, Janke said, which will take place in Los Angeles next month. Judges have named "Highway to Havasu" the event's "Best Comedy Feature Film," and the movie was also nominated for the festival's "People's Choice" award.
"We went from the concept of the film to a full director's cut in less than a year," Janke said. "I'm kind of proud to have accomplished that. If everything goes well, I would love to make a sequel. I had a few ideas while working on this project about future movies I'd like to do, but I decided not to write another movie until this one has passed."
Janke and his post-production crew are planning a six-week tour across 45 U.S. cities prior to the film's release, where they will dispense merchandise for the film, show the trailer and promote Havasu itself.
Click the link below to watch the trailer:
https://www.youtube.com/watch?v=3qBZMeSAPkM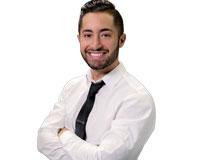 Author:
Eric Gedalje
Phone:
323-477-4631
Dated:
April 1st 2016
Views:
735
About Eric: Eric exemplifies elite work ethic, integrity, and energy. As your real estate professional, he will ...