Mar 11 2017 18392 1
Eric & Cathy's 5 favorite events Lake Havasu has to offer:
1. Balloon Festival
Imagine Hot Air Balloons that line the sky in the beautiful skies of Lake Havasu, Arizona. Featuring hot air balloonists from all over the country, who make their presence known here every single January. The event is held at the Nautical Resort grounds which consists of food vendors, souvenir shops, business booth, and much much more! You can even have the opportunity at this event to jump out of airplanes and skydive…Yes…SKYDIVE!!! One of the best parts of the event that you will find, will be the "night glow". This is where all the balloons will gather on the ground during early evening and light up the night with straight fire shooting into the sky. Enjoy cocktails, good food, and live music while this event take place as you will truly not want to miss one of the greatest events Lake Havasu has to showcase!
2. Pyrotechnic Show
Fireworks will never be the same after you witness one of the most magical, electric weekend nights in Lake Havasu. Consisting of all of the professional firework vendors from across the nation, this even is held at Sarah's Park on the south end of town! Watch these professional's light up the skies the whole weekend to showcase their product for the upcoming year! Eric and Cathy recommend either camping out at a buddy's on the south side of town, starting a camp fire, appetizers and cocktails, and good company to watch this spectacular event all weekend long.
3. Desert Storm
Have you ever seen a million dollar boat? How about a boat going 150 mph+ racing for victory! WE LOVE DESERT STORM! Come witness boats showcased directly on main street McCulloch ranging from 500k to a million plus! All weekend long witness the "Desert Shootout" as these monsters of boats boar through the Lake Havasu waters at top speeds racing for victory. Whether your looking to just enjoy the races or network with people from all over the U.S. be prepared to "havablast" and enjoy just one of the few events Lake Havasu has to offer.
4. World Jet Ski Finals
Japan, London, Mexico, Israel, Australia, and just about every other country will be here every fall for the world final races. Yes! The grand finale of jet ski races in the entire world is held right here at the "Crazy Horse Campground". From the intense tracks to the craziness of the freestyle events be prepare to be dazzled by the best of the best who travel here from all over the world, specifically for the glory of gold. Don't forget to pick up some of your favorite gear from all of the different companies who are always giving out free "stuff".
5. Chillin' and Swillin' Beerfest
If you like hand-crafted beer then this is the party for you! Featuring breweries from all over the state of Arizona, you can expect some of the best brews as all of the brewers bring their "A Game" to win the "People's Choice Award"! From chocolate stouts, PB & J, to mango ipa's this is an event that you'll want to make sure you have a designated driver to take you home;) Live music, great food, and most importantly great people is what you can expect at this iconic even here in the 928.
In conclusion, these are just a few events of what Lake Havasu truly has to offer. Again we are a small town, but with huge events!!! With just these 5 events how could you not want to call Lake Havasu home??? Eric and Cathy can help you with that too! We are a full service real estate team that can help you buy, sell, invest, or even build!
To get more information on any of these events of for any of your real estate needs, please feel free to contact Eric and Cathy directly at 928-453-3202!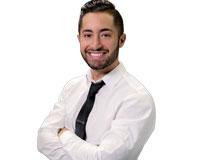 Author:
Eric Gedalje
Phone:
323-477-4631
Dated:
March 11th 2017
Views:
538
About Eric: Eric exemplifies elite work ethic, integrity, and energy. As your real estate professional, he will ...