Lake Havasu Hot Air Balloon Festival
As December comes to a close with the new year right around the corner, we all begin to become excited as one Lake Havasu's greatest events gets closer, The Hot Air Balloon Festival!!! Sit back, relax, and watch the skies flood with hot air balloons as they fly through the city. Connoisseurs from all over the country travel to Lake Havasu just to witness one of the greatest events the country has to offer and it takes place right here in the 928 area code. It doesn't end with just being able to watch the balloons, as you can actually have the opportunity to take flight and soar all the way through Havasu's skies. Feeling even more daring? Then sign up for skydiving!!! Yes, skydiving will be offered at the event as well, should you have enough courage to take a jump of faith. Enjoy food vendors of many kinds and don't forget to pick up a funnel cake! Here is all the information you will ever need below!
Description:

You are cordially invited to the 7th Annual Havasu Balloon Festival & Fair designated as one of THE TOP 100 EVENTS IN NORTH AMERICA http://www.golakehavasu.com/events/details/64/7th-annual-havasu-balloon-festival--f/by the American Bus Association -- an event you do not want to miss!
This year's theme: "Bubbles & Balloons above Buckets of Fun!"
PARKING*
Close-in/Preferred and handicap parking: $10 (whether 1 day or all 3 days)
Free parking also available in the center of the island
MORNING/EVENING ASCENSION** LOCATIONS
The Island, various parking/dirt lots around the London Bridge and throughout the city, golf courses, the high school, and possibly the airport or the mall. Ascension locations depend on wind conditions and locations won't be known until the hour of ascension.
HOT AIR BALLOON FLIGHTS**
Untethered**: $200
Tethered**: $20
CAMPING*
Lake Havasu Marina: $160 for 7 nights (1/9-1/15)
Good Sam RV Club Park (atSite Sixon the island): $140 for 5 nights (1/11-1/15)
Nautical Beachfront Resort: $340 for 5 nights (1/11-1/17)
ACTIVITIES*
| | | |
| --- | --- | --- |
| Mass Ascensions | Balloon Night Glow | Carnival Rides & Events |
| Sky Diver Jumps & Shows | Arts & Crafts | Gondola & SkyBox Club |
| Dog Shows | Kids' Events | Kite Displays |
| Balloon Rides** | Live Stage Bands | RC Plane Shows |
| Food Vendors | Beer Garden | Walk-In Balloons |
| Bi-Plane Shows | Vintage/Classic Car Show | Daily Entertainment |
2016's event drew 24,000 attendees and proudly flew 72 balloons, 60 sport balloons (invite only), 8 special shapes and four corporate balloons. For 2017, expect new shape balloons along with the sport and corporate balloons. Additionally, balloon rides will be sold two days before the event and one day after for your ballooning pleasure! The balloons love to soar over Lake Havasu City and in and around the Bridgewater Channel and the London Bridge, so get your cameras ready. Giant balloons lightly touch the water and quickly ascend if there are no boats or non-motorized craft or persons in harm's way.
If you want to experience ballooning from lift-off, bring your cameras and watch as the balloon teams ready their rides for ascent and experience up close and personal the heat of the burners as the teams rise into the sky on the balloon field on the island or around town where they are lifting off. Balloon teams will be available throughout the weekend to talk about the art and history of hot air balloons.
Co-sponsored in partnership by: The London Bridge Lions Club a The London Bridge Rotary Club, the Lake Havasu Rotary Club, the Sunrise Rotary Club and the Daybreakers Lions Clubs. For more information contact Marquita McKnight (928-486-7979;[email protected]) or Anthony Marr (928-486-6277;[email protected]). The Havasu Balloon Festival and Fair, Inc. promotes philanthropy, volunteerism, and community camaraderie. Over 2,000 volunteers from the community and surrounding area assist in this event.
Check out Havasu Balloon Festival & Fair on Facebook at:https://www.facebook.com/HavasuBalloonFestor visit the website directly atwww.havasuballoonfest.com.
DID YOU KNOW? On January 9, 1793, the first balloon flight in North America was made by Jean Pierre Blanchard from Philadelphia to Gloucester County, New Jersey and George Washington was present to see the balloon launch!
*Subject to change as event nears. Contact event coordinator to verify information.
**Balloon flight fees are subject to change. Mass Ascensions and balloon rides may be cancelled based on weather conditions.
Event dates, times and/or details are subject to change. Please contact event coordinator or checkevent websiteto verify information.
Contact Information:
http://www.havasuballoonfest.com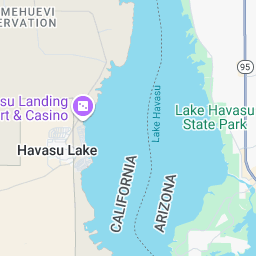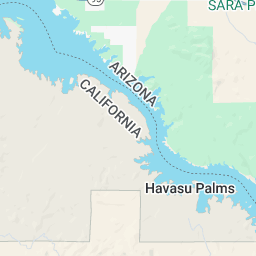 Map data ©2016 GoogleTerms of UseReport a map error Map Satellite Marquita McKnight
Phone:928-486-7979
Email:[email protected]
Event Information:
Venue:Nautical Beachfront Resort Golf Course
Address:1000 McCulloch Bl.
Lake Havasu City, AZ 86403
Price:$15 for 3-day pass; kids 14 & under free
Source: http://www.golakehavasu.com/events/details/64/7th-annual-havasu-balloon-festival--f/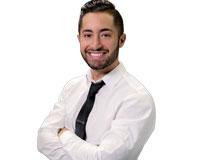 Author:
Eric Gedalje
Phone:
323-477-4631
Dated:
December 22nd 2016
Views:
540
About Eric: Eric exemplifies elite work ethic, integrity, and energy. As your real estate professional, he will ...