Havasu Residents Donate More Than 14K To Teachers
I cannot say how lucky I am to be involved in a community as strong as Lake Havasu's. I figured it wouldn't be right for me to not share this amazing gesture from within our community.
Lake Havasu school teachers received gift cards and lunch on Thursday from a group of private citizens, who raised more than $14,000 to support local education.
Members of the Havasu community donated $8,130, while Back in Motion Therapeutic Massage donated an additional $6,000. The money was used to buy gift cards for the city's teachers, as well as lunch for those teachers from Havasu sandwich shops Fat Subs and Ed's Deli.
The donors comprised a group of parents, led by Havasu residents Alicia Hayden and Back in Motion owner Kristina Piercy.
Lake Havasu High School teacher Ginny Sautner said that the donations came as a great surprise.
"Kristina had the initial idea to support teachers during Teacher Appreciation Week," Sautner said. "She connected with Alicia and together they came up with the idea of giving gift cards to all teachers in Lake Havasu City. They went from door to door for donations."
The fundraising group earned more than they expected from their efforts, Sautner said.
"I called (Piercy), and her reaction was that people were so positive and generous in this whole process. Kristina told me that her mom was a teacher, and when all of the information was coming out about inequitable wages for educators, she wanted to do something to make a difference."
The fact that it was a group of independent parents, and not a professional fundraising group, made the appreciation of Havasu's teaching staff much more powerful, Sautner said.
"It means so much to us that the community as a whole values the work we are doing and the part that we play in supporting Lake Havasu City. I feel like I speak for all the teachers and staff on our campuses when I say how appreciative and grateful we are for this show of support."
Piercy, who has four children of her own, said that the concept began during debate over rising costs of insurance for teachers in Havasu. She read about it on Facebook, and saw one comment on Havasu's Orchids and Onions page.
One commenter asked: "Why can't we just give all the teachers gift cards?"
It was an innocent suggestion that Piercy decided to act upon. She ventured out on her days off from work, and spent about three weeks traveling to local businesses and homes to raise funds for the effort. By the end, Piercy and her companions had a $2,000 surplus.
"A bunch of people stepped up," Piercy said. "Everyone we went to said, 'yeah, yeah, I'll do it. I have four kids of my own. I appreciate what they do for my kids' lives, and for our lives. The outpouring of positive feedback was incredible."
Each teacher received gift bags last Thursday, containing discounts and $10 gift cards from area businesses, and Scoops provided $1 bills and ice cream bars to 600 Havasu teachers. Each bag contained about $21 in gifts to local educators.
If anyone out there is reading this would like to know more about our community and could see themselves settling down in Lake Havasu then give me a call today!
Eric Gedalje
323-477-4631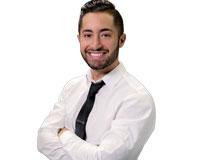 Author:
Eric Gedalje
Phone:
323-477-4631
Dated:
June 6th 2016
Views:
438
About Eric: Eric exemplifies elite work ethic, integrity, and energy. As your real estate professional, he will ...